Westgate Resort Chooses REAMIR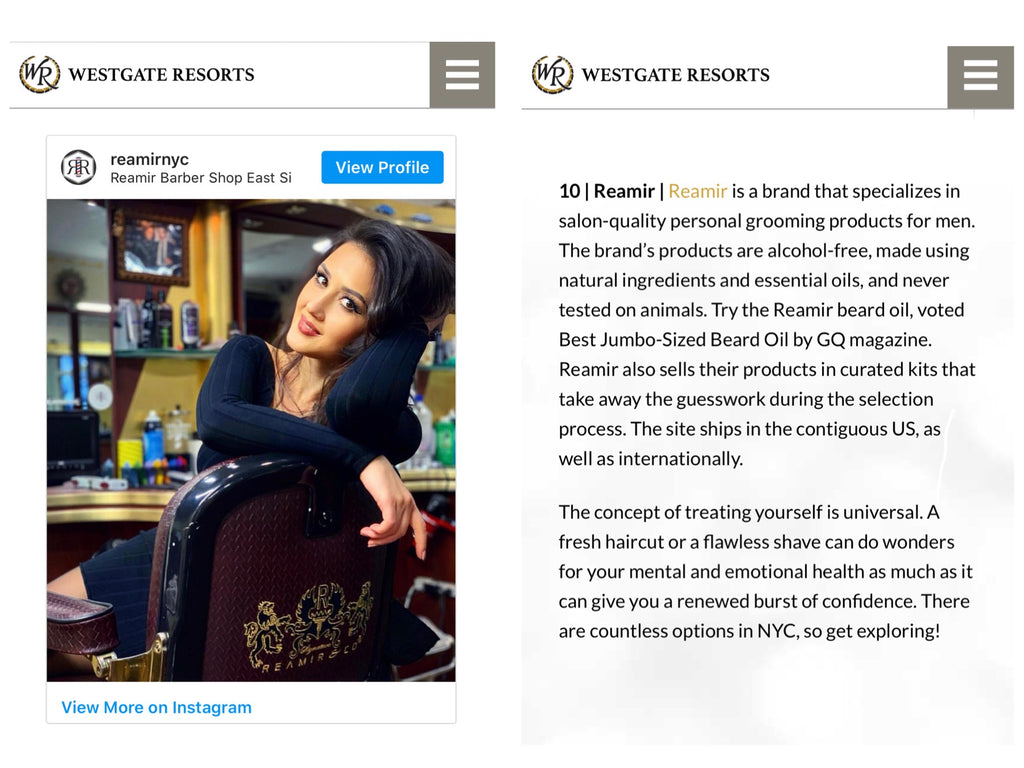 Westgate New York Grand Central updated list of 10 Best Places to Get a Haircut in NYC featuring REAMIR & Co Services and Products. 
All REAMIR Men's Grooming Products are available online and being shipped. Special offers on Product Kits applies.
REAMIR & Co Grand Central Location at 141 E 44th, New York, NY 10017 is 0.3 miles away and 7min walk from Westgate New York Grand Central. Working hours: Monday - Friday 9:00 am - 7:00 pm (Temporary closed due to the COVID-19 social distancing restriction in New York State, please follow the updates and stay safe).